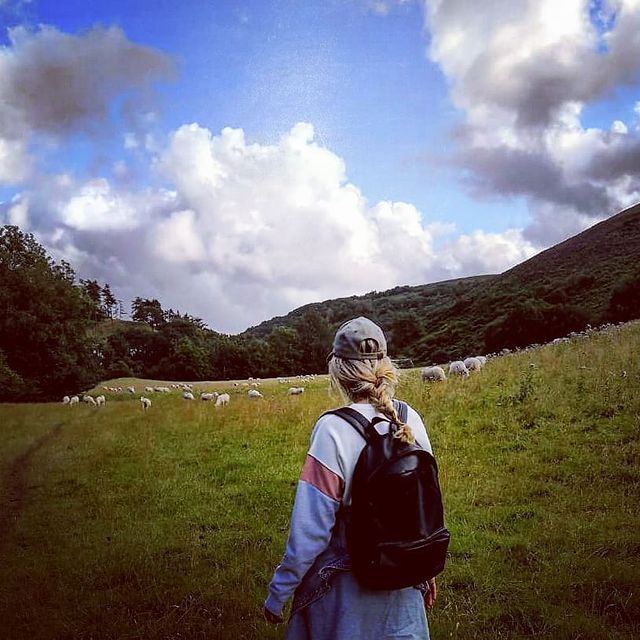 Travelling is just like swimming.
You got your feet off the ground, 
Crumbling motion, 
Your limbs go floating, 
Free from the worries 
you've been carrying 
In your shoulders. 
Your heart goes fishing, 
Those promises of love, 
On the road. 
Travelling is just like flying, 
No sense of time or space. 
Apache by the lake. 
Travelling is for the fallen. 
Peaches and yogurt, 
Fire and smirks. 
Kisses in the shower 
When the curtain is half shut. 
Sheep in the valley, 
The swan couple near the sand. 
Rain through sunny skies. 
Countless breathtaking sights. 
Rainbows up the hill. 
Half naked souls 
Making love outdoors 
No travelling without 
This natural thought. 
Nature walks in my boots 
Hunting truths, 
While rivers roar from down below. 
On my mind: 
Motion. 
An overrated sense of loosen caution 
When I see that yellow line. 
Blue seas and oversized time, 
Dunes stretching down my spine. 
Furious sand. 
Precious land. 
I leave this heavenly place 
Holding hands with my soulmate, 
Until next time. 
Bidding farewell from the gate 
Looking back just one last time 
We hear that song in our minds. 
Green dot in my eyes. 
Binding corner in my smile. 
I'll hold it all close. 
'till next time. 

LJP August 2019