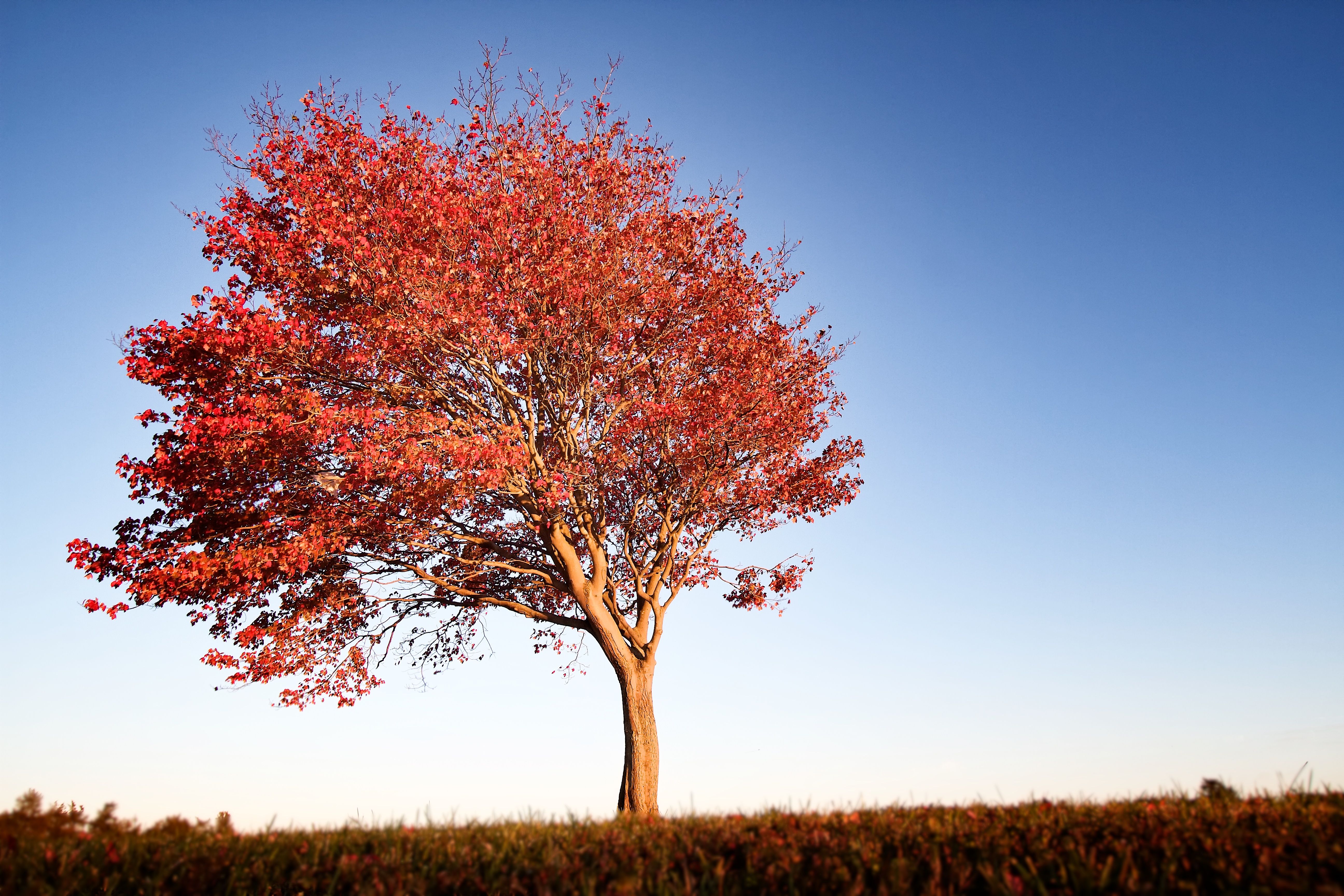 One day, in a forest far away
There was a red tree lost in the grey.
It grew up fine to make the woods
The oddest place
To be
To live
To breathe
To hate. 
Solitude.
But there it stood
Tall and red
In colour, heart and shape
Completely different from all the rest. 
The other trees caressed the skies
With greyish leaves
Blaspheming lies
About that
One
Lonely
Silent
Red
Tree. 
Time went by,
An eternity.
Until the tree got up on his feet and finally walked away. 
Lost in the grey as it should
Like any other red tree would do
In that wood
Feeling completely misunderstood
In this world 
Where difference is somehow wrong. 
The tree walked for many miles
Facing the harshest of the skies
Falling rain, thunderstorms and tears
flooding his big wide eyes. 
No one to understand.
No hands to come and make amend.
No place to call home.
A red tree would never bend.
The longing of belonging. 
In all this madness
The tree sat down
Sinking down in sadness
Let his branches fall.
A curtain of the deepest of the reds.
A waterfall of the heaviest of the tears. 
And in those woods
Of lonesome misery
While the tree still weeps
Sobbing
Shaking
Singing. 
The only red tree in the woods. 
Logan Jay Parker Dec, 20 2018