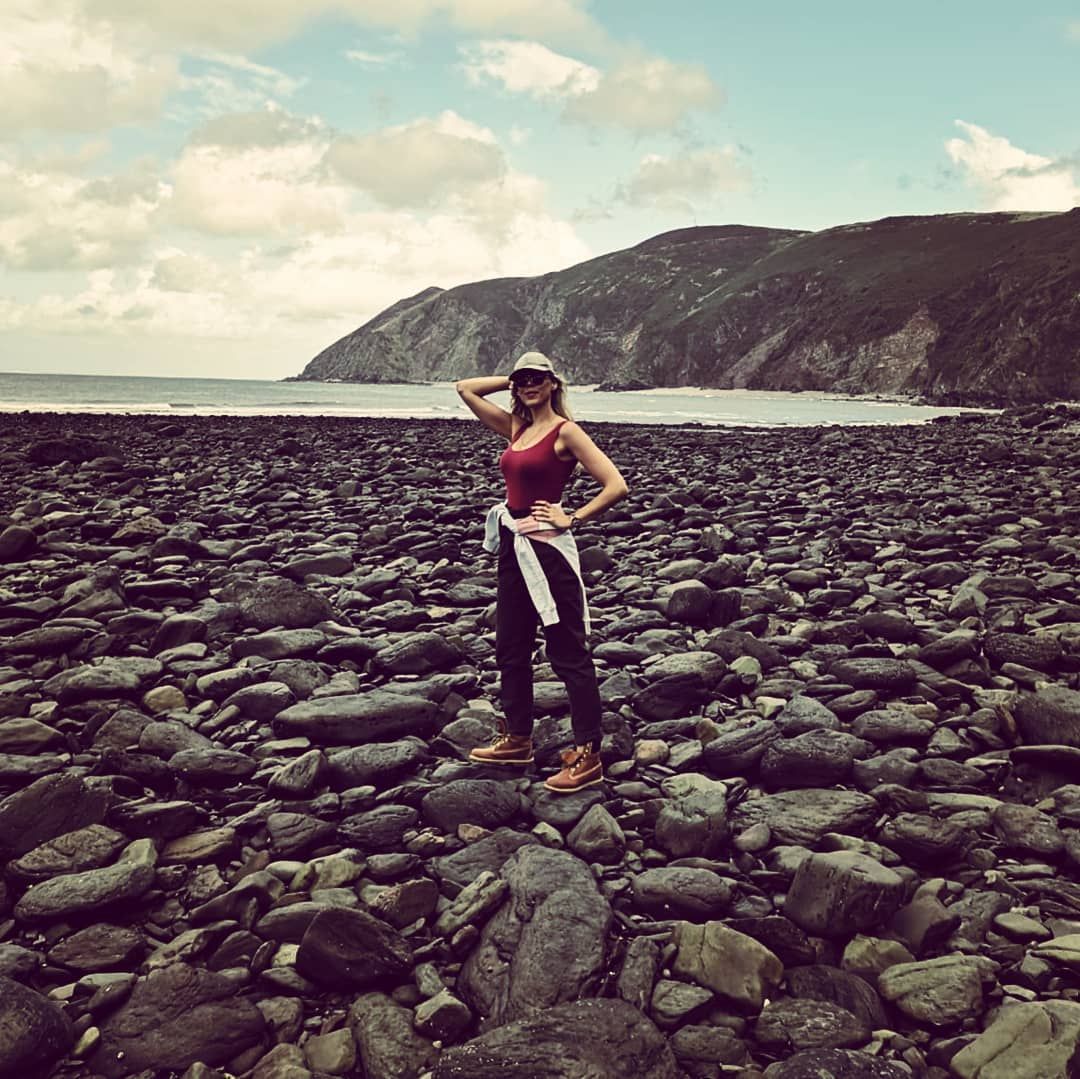 Some people draw lines in the sand 
I stretch my hopes and walk over rocks 
My soul goes swimming with sharks 
in Lynton bay. 
I'd like to sit here with my man one day, 
Sing till dawn, 
Lay my bones flat and wet in the silky rocks, 
Let the southern winds shape me like a sea stone, 
And stay. 
But I won't make it this time I'm afraid, 
I'm leaving this promise behind, 
A murmured prayer floods the tide so high 
While I turn my back on the sea 
Something moves inside 
Me. 
As a stealing thief 
To be. 
I'm taking this rocky beach as my sole Valentine.
Logan Jay Parker
August 2019